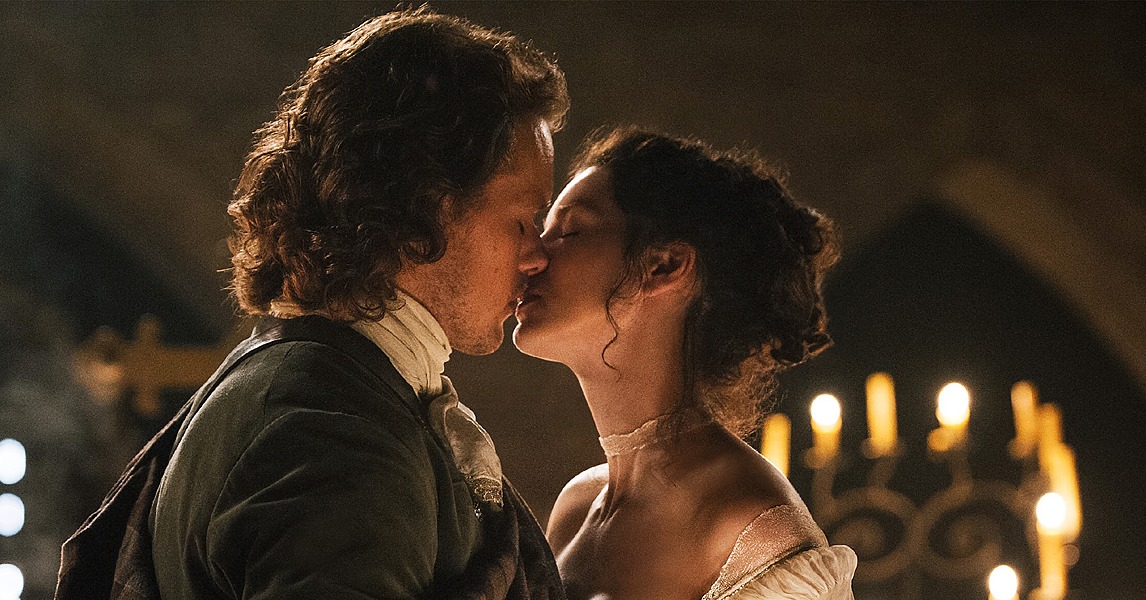 If you haven't been watching
Outlander,
I don't blame you - it's hard to get access to Starz without a cable subscription and a very understanding significant other or roommate. But however you can swing it, get ye-self to an Outlander-y, because this show is too good to miss. I haven't watched the mid-season finale (!) yet because I'm too depressed that it's not coming back until April instead of January like we had all hoped, but last week's episode, "The Wedding" was everything a modern gal could hope and dream of in terms of sexy times on TV. Super sexy dude? Check. Multiple rounds of sexy times? Check. Plenty of story so the sexy times have a solid emotional background? Check. Female gaze? Check out the wazoo!
In case you're wondering what you missed, there are some fun recaps
here
(the Jezebel comments are in and of themselves very entertaining),
here
, and
here
.
Also, this: