Thursday, October 31, 2013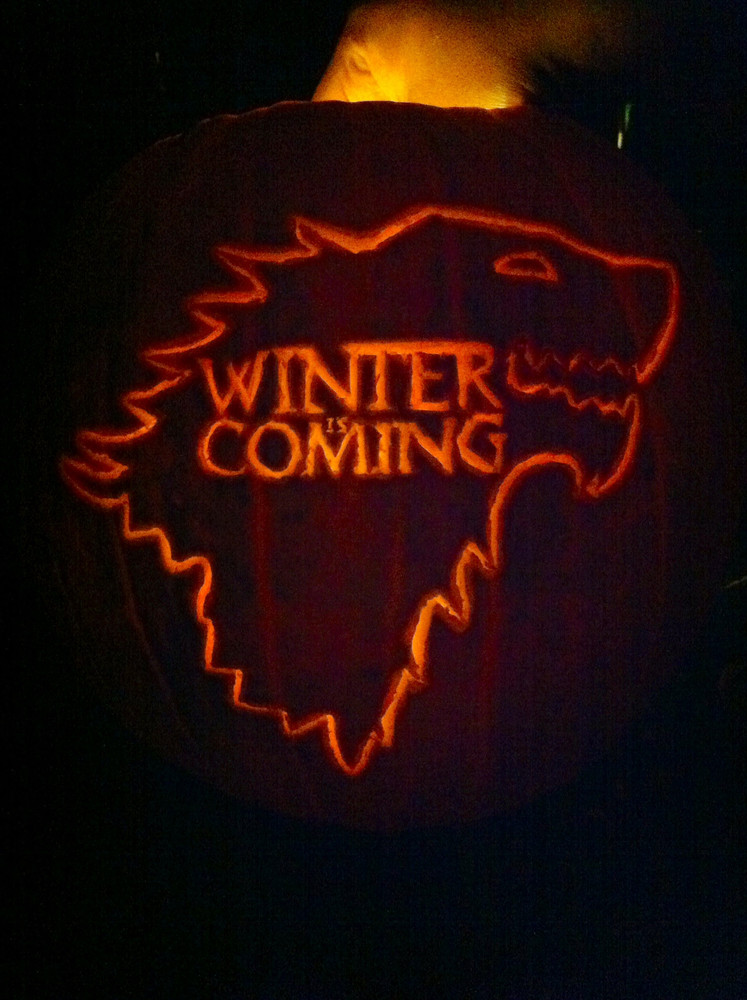 Continue to have a Happy Halloween!
HuffPo has a great round-up of pop culture pumpkins
, just one of which is this excellent GoT one.
Posted by

Artful Stew
at 1:24 PM
No comments:

Wednesday, October 30, 2013
What are you all dressing as? Or are you dressing as nothing because you've either a) lost your soul or b) you misread that as "dressing in nothing" because you will be too busy being naked and having lots of intercourse. Because then you are dressed as the warm embrace of love, and that works just fine. Or c) You are misread it as "dressing as The Nothing" from
The Never-Ending Story
because that IS a scary costume. And what an imaginative costume for a character who is all about the end of imagination! You readers are very interesting indeed.
I am dressing as the Mother of Dragons from
Game of Thrones
because
And my husband will be my dragons because he supports me like that. Also, because puppets are fun.
Posted by

Artful Stew
at 10:32 PM
No comments:

Tuesday, October 22, 2013
It's that time of year again! I'm back on Unprocessed October, the month in which I avoid highly processed foods like cereal and Oreos, but am still ok with mildly processed foods like bread or ice cream from reputable vendors. It's been really fun, and I've been eating really well, including lots of delicious things (like ice cream from reputable vendors!). It's been going SO well that I actually gained weight - Oops! Anyway, I'm almost back to normal, but it does remind me that eating unprocessed doesn't necessarily mean eating more healthy in terms of weight (so much ice cream), but it does mean healthy in terms of knowing what's going into my body and feeling good about where it came from. Hooray!
Posted by

Artful Stew
at 9:08 PM
No comments: